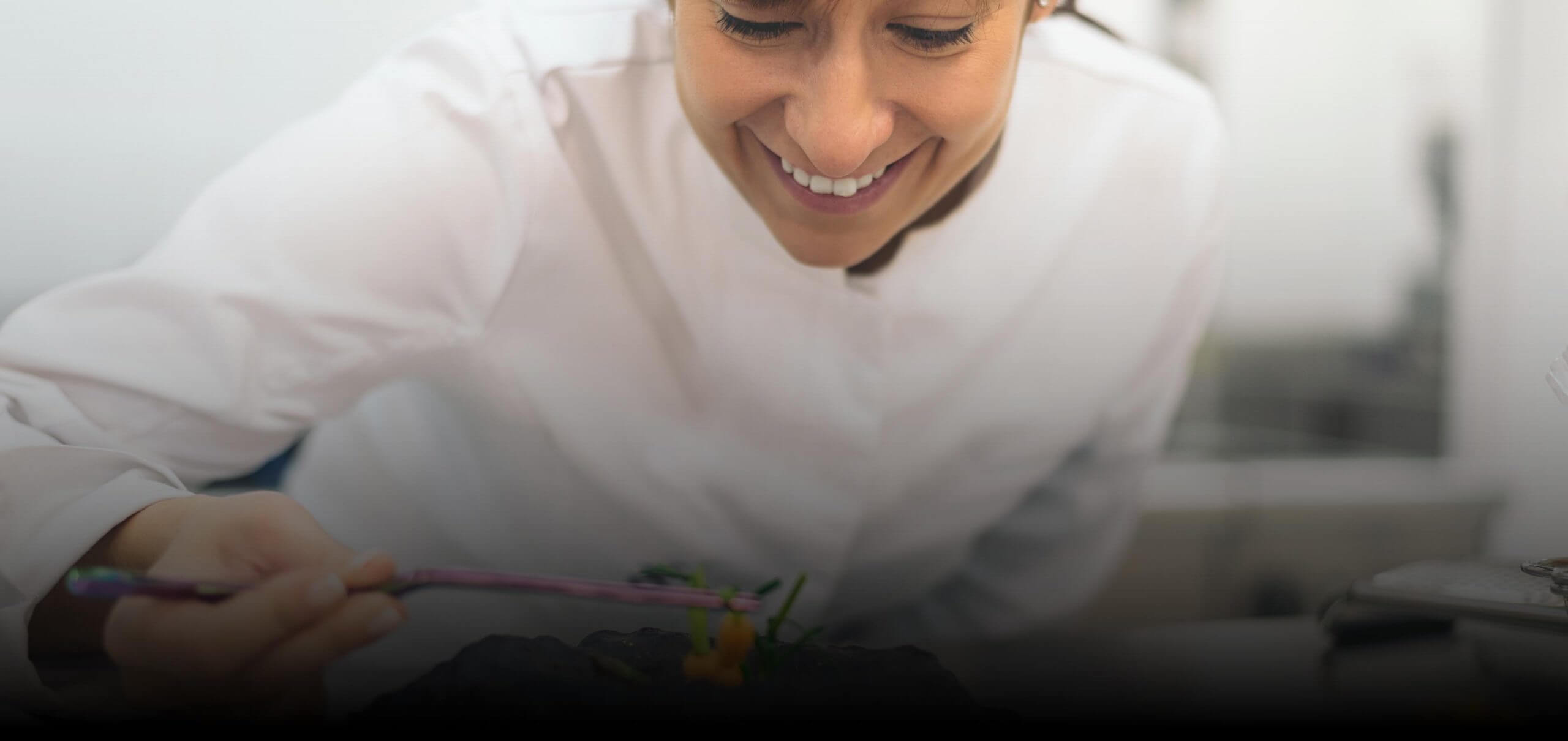 More colour. More flavour. Better nutrition.
The revolution is called MyGreens.
---
With microgreens, the nutrition revolution arrives in your kitchen. A revolution that changes everything you know about food taste, smell and nutritional value.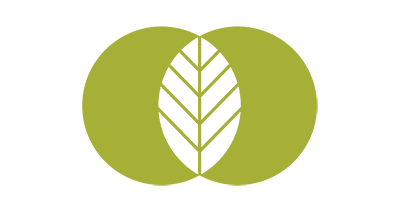 Microvegetales
From farm to kitchen
in 24 hours. What
The new generation of microgreens.
---
Microgreens are much more than small greens. They are plants harvested at the exact stage of growth when nutrients are up to 40 times more concentrated than their adult counterparts.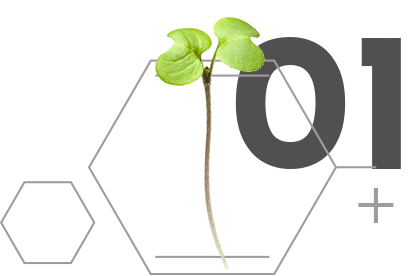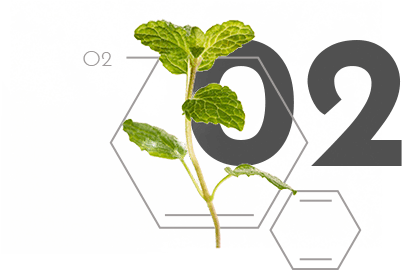 How
Technological innovation in food. ---
Grown in a vertical indoor farm. Irrigated from below and only with water purified by osmosis. Radiated with specific light spectra to enhance nutrition, grown on demand to avoid waste and harvested by hand.. Why
Tastier, safer and more nutritious.
---
The laboratory allows us to dispense with pesticides and thanks to R+D+I, we manage to make our greens tastier and more nutritious. And all this while consuming 90% less water than traditional agriculture.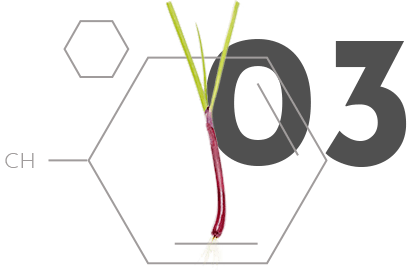 Contact us
Request your grow as a service subscription by filling in this form.
Our philosophy
That is how we think.
And this is what we do.
---
At My Greens we want to help you prepare the perfect dishes. You can choose from our wide variety of already planted crops or we can offer you a "Grow as a Service" arrangement, where we dedicate a portion of our farm to grow the sustainable, pesticide-free crops of your choice. We also source and grow rare plants of your choice. We will harvest on the day previous to delivery, so your greens are always fresh.
Our family
Small on the outside.
Big on the inside.
Don't be fooled by their name, because the only thing micro is their size. Inside, microgreens are an explosion of flavour and nutrients. Microvegetales
They form their first set of leaves and grow to 5cm in just 6 days. They are used as an ingredient in salads and side dishes to enhance the flavour. Baby leaf
Most greens can take days or weeks to reach the supermarket shelves. We pick them and deliver them to you within 24 hours.. Herbs & flowers
Thanks to the mild and sweet spiciness of purple basil or tarragon, with its peculiar taste of pepper and aniseed, or the stunning taste and colours of nasturtiums, your dishes will be ready for their first Michelin star.
Add it to your creations
No matter what your style is.
You can combine MyGreens with everything.
Do you have a macrobiotic restaurant, does your menu include vegan options or do you offer a catering service with designer dishes?
MyGreens is for you. And for your guests.
--- CocinMacrobiotic cuisine Cocina veggie Molecular cuisine Mediterranean cuisine Healthy cuisine Cuisine from other countries
The farm
Come and visit MyGreens
to find out how the magic is done.
We offer guided tours of our indoor farm, the first commercial indoor farmfor hotels, restaurants and catering in Andalucia. Come and visit us.
Come
and get to know us
We are so proud of what we do that we want to show it to the world. Starting with you.
Calle Felicidad 9, Pizarra.
+34 663 978 716
---